Welcome to the Hamilton House
Hamilton House Bed and Breakfast will tend to the details; so you can focus on making the most of your time together. Let us pamper you with outstanding personal service and attention to detail. Whether you stay with us for leisure, romance, family, sports or business, we will work our magic allowing you the privacy and comfort you need to create lasting memories.
Conveniently located a short five-minute drive from the Southern unit of the Kettle Moraine State Park. Hamilton House Bed & Breakfast is the ideal location for your lodging needs during your trail adventures. Secure storage is available for your bikes along with select biking supplies.
Located within walking distance of the University of Wisconsin - Whitewater. Hamilton House Bed & Breakfast is situated between campus and downtown, a perfect location for your visit to the Whitewater, Wisconsin campus.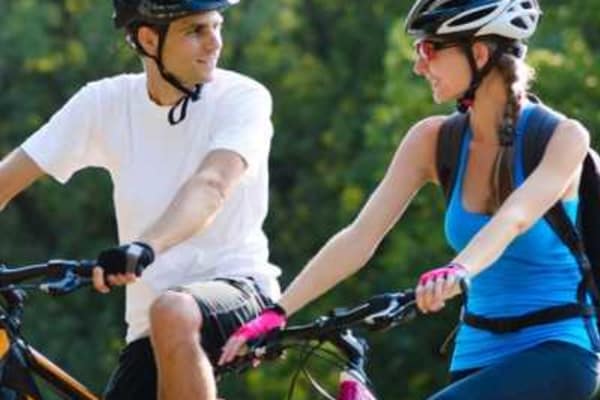 Your Hiking & BIking Destination
Welcome Hikers & Bikers!
Explore the Trails of Southern Kettle Moraine - perfect for hiking & biking!
5-minutes to Kettle Moraine State Park
Secure bike storage
Select biking supplies
Selection of area bike maps
Four bike shops in the area
Learn More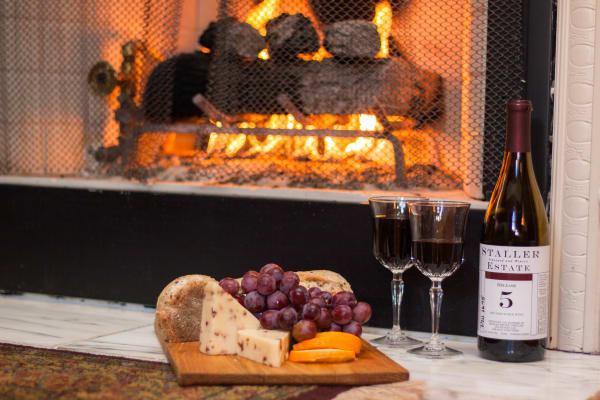 Promotions
Seasonal Direct book promotions
Seasonal promotions are available to guests that book directly on our secure, real-time reservation page. Guests booking directly on our website enjoy a 3-day cancellation period and complementary priority arrival when available.
Whitewater's Friends and Family enjoy a 30% discount during major holidays.
Midweek reservations in our deluxe rooms receive an upgrade to in-room breakfast and early arrival.
Book direct on our website to save when staying both Friday and Saturday nights with promo code "W2"
Promotions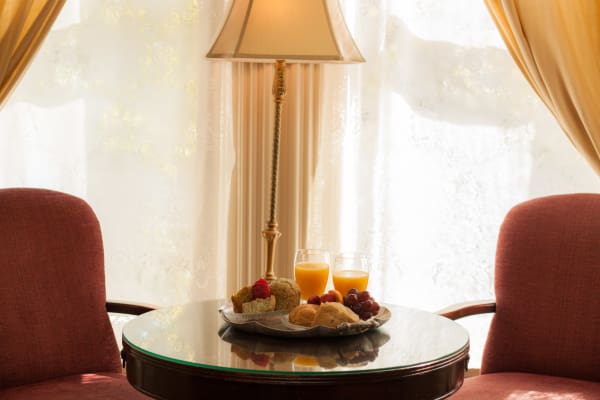 Breakfast at the Hamilton House
Start your day with a full, hot breakfast
At the Hamilton House, we believe breakfast is a time to relax and enjoy a peaceful start to your day. Whether you are heading out to hit the trails, off to a business meeting or just sneaking back to bed we want to provide you with a great start to your day. A full, hot breakfast will be served at 9:00 am in the formal dining room. Breakfast starts with fresh fruit, juice and sweet treat. Followed by a plated entree with meat served on the side. And of course never-ending strong coffee and tea.
Prefer more privacy? No problem, upgrade to in-room breakfast.
Need to leave early? No problem, ask for a continental "go breakfast"
Check Availability
Your Whitewater, Wisconsin Bed and Breakfast Experience
We strive to create a stay that meets your specific preferences. Looking for something special? Just ask, we make every effort to take care of all the details allowing you to just relax and experience the area.
Breakfast included - full, hot breakfast!
Each room has either one king bed or one queen bed
Free WIFI
Select rooms feature a jetted tub for two
Select rooms feature a seasonal fireplace room
24 hour Beverage Center
Common Areas
Gazebo Porches
USB Charging Outlets-in each of our guestrooms
In-Room massage by appointment
In-Room breakfast available upon request
Learn More
Google Map for Hamilton House
Innkeepers pick for area activites