January 11, 2019 by: Kathleen Fleming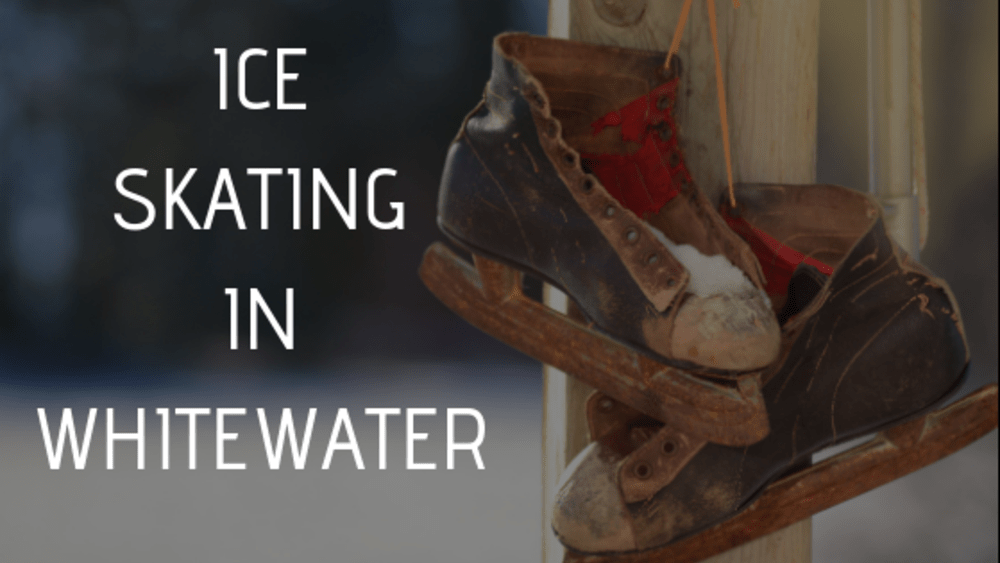 Ice Skating in Whitewater
Ice skating is perhaps the quintessential winter activity. In Whitewater, we are lucky to enjoy wonderful winter ice skating at Big Brick Park, located at 611 West Center Street. The warming shelter on the ice rink recently opened on January 4th, officially kicking the Whitewater ice skating season into full swing. An afternoon spent ice skating is the perfect date idea, family activity, or way to bond with co-workers and friends. There's no judgement here in Whitewater. Whether you can do a triple axel or barely stay on our feet, ice skating is an activity anyone can enjoy. All you have to do is bundle up in something warm and head to Big Brick Park.
Big Brick Park offers open skates Monday-Friday from 3:30 pm until 5:30 pm as well as on Saturdays and Sundays from 12:00 pm until 3:00 pm. Open hockey is available Monday through Friday evenings and from 3:00 pm until 8:00 pm on Saturday and Sunday. However, because the skate rink is outdoors, weather conditions dictate whether or not the rink can open. Be sure to check beforehand to make sure skating is open at your desired times. If you are staying at the Hamilton House, we can do it for you.

If you don't have your own pair of skates, head to BicycleWise and Sports Fitness, our local go-to spot for outdoor gear and winter sport rentals. You can rent skates at BicycleWise or bring in your own pair for a tune-up and sharpening. That way you'll be ready to lace up and hit the ice as soon as you arrive at Big Brick Park.
Once you're done skating, come back to the Hamilton House Bed & Breakfast for tasty hot cocoa and delicious, freshly made cookies by the warmth of our crackling fireplace. There's simply no better way to celebrate the joys of winter, is there?

Planning a winter getaway to Whitewater? Book a stay at the Hamilton House Bed & Breakfast, a boutique bed & breakfast located just minutes from Kettle Moraine State Park.