November 20, 2018 by: Kathleen Fleming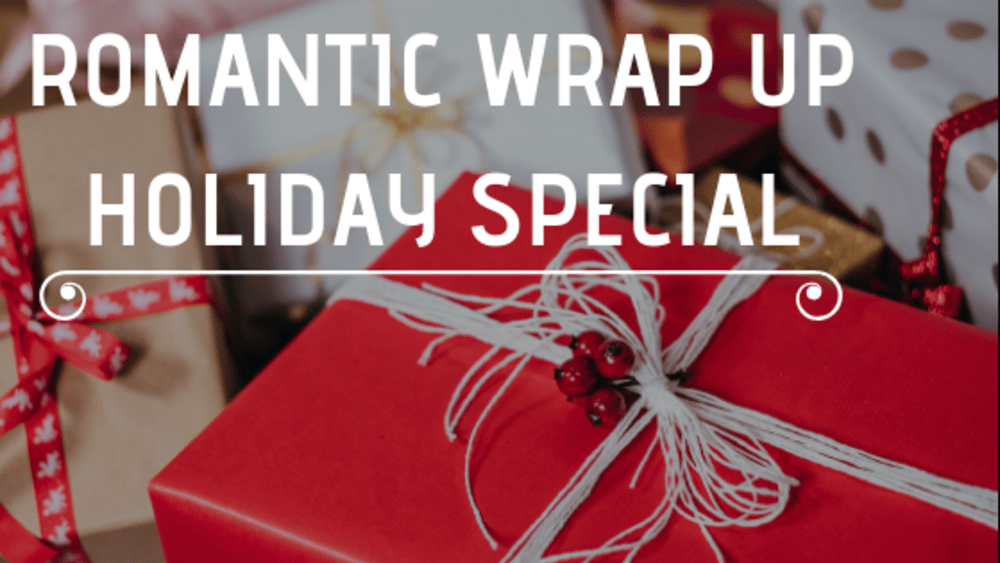 Romantic Wrap Up Holiday Special
During the month of December, the Hamilton House Bed & Breakfast offers a special promotion perfectly designed for the holiday season. If you stay with us between December 1st and December 23rd, you have the option of adding the Romantic Wrap Up Special to your reservation. This is the ideal solution to the stresses of Christmas shopping, turning what can often feel like drudgery into a romantic and unforgettable holiday escape.
Arrive at the Hamilton House Bed & Breakfast with your shopping list in hand. We are located just minutes from downtown Whitewater, giving you easy access to the area's many wonderful shops and boutiques. Over the course of a short stay in Whitewater, it is possible to get all of your holiday shopping done. You can purchase trendy clothing at Aranda Boutique, new and vintage video games at Level Up Games, sporting goods at Quiet Hut Sports or Bicyclewise, and anything else you need at the Country Mall. At the gift shop McCullough's Drugs, you can get candles, collectibles, jewelry, and quality toys. Simply take an afternoon to wander around Whitewater, picking up special, one-of-a-kind gifts for the loved ones in your life. To refuel during a busy day of hunting down that perfect present, stop by the SweetSpot Cafe for some of the best coffee, baked goods, and lunch items in Whitewater.
Once you've checked off everyone on your list, head back to the Hamilton House Bed & Breakfast. We'll provide you with everything you need for a relaxing night of gift wrapping and romance. We'll cover the wrapping paper, the wine, and the crackling fireplace. All you need to bring is yourselves and your gifts. Spend an evening wrapping up your haul in front of the warm fireplaces in one of our spacious and charming private guest suites. Sip wine, listen to music, and reminisce about Christmases past with your special someone. By the end of your two-night stay at the Hamilton House Bed & Breakfast, you will have the most stressful part of the Christmas season "all wrapped up" so you can return home and truly enjoy what the holidays are about: spending time with your friends and family.
To add this promotion to your reservation, simply select "complimentary extra" when booking your room online. Head to our blog for more information about other romantic date ideas and our favorite winter activities in Whitewater.

Planning a romantic winter getaway to Whitewater, Wisconsin? Book a stay at the Hamilton House Bed & Breakfast, located just a few short minutes for the Kettle Moraine State Park, and don't forget to add to Romantic Wrap Up Special upon check out!