August 1, 2018 by: Kathleen Fleming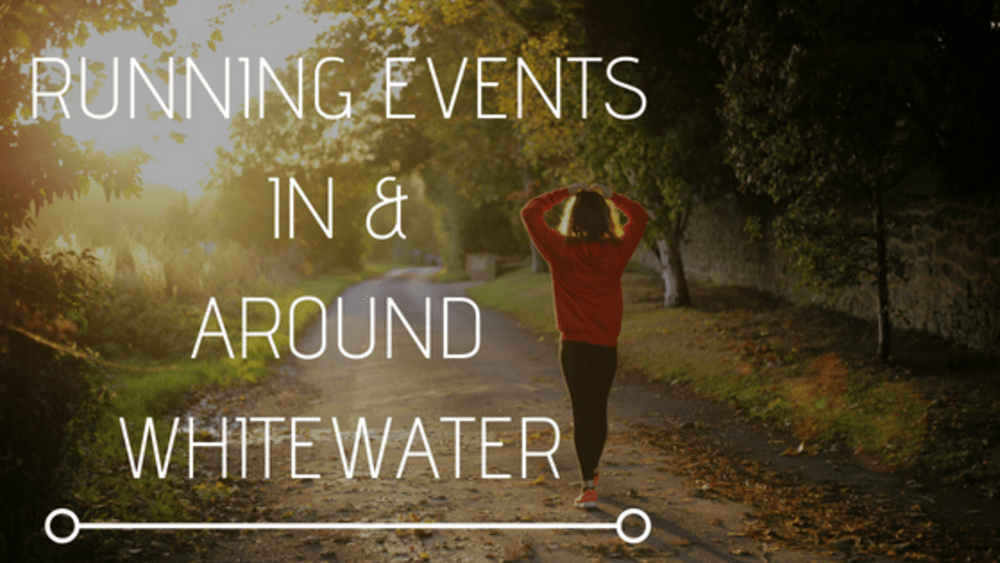 Running Events In & Around Whitewater
The Whitewater area is a beautiful place to go for a run. From its vast prairies and meadows to its sparkling lakes and dense pine forests, Southeastern Wisconsin's beautiful and diverse landscape is truly a jogger's dream. Because of this, Whitewater and the surrounding area are home to many excellent running events throughout the year. Whether you're up for an Olympic triathlon or an easy 5K, there is a race here for you. Read on to discover some of our favorites.
Fort 14
Happening August 4th, the Fort 14 is the only organized 14-mile road race in the entire country, perfect for those who want something longer than a half-marathon but aren't quite ready for the full. The course takes participants along the banks of the lovely Rock River, through the beautiful surrounding countryside, and around Fort Atkinson's charming downtown. Participation comes with free race photos, a commemorative finishers medal, and a stylish running t-shirt. After the race, you can enjoy food, beer, live entertainment, and a raffle.

Discover Whitewater Series
Now in its 6th year, the annual Discover Whitewater Series will be held on September 23rd, 2018. This much-anticipated event is open to all ages and skill levels. Participants can choose from a half-marathon, a 2-person half-marathon relay race, a 5K, and a "FitKid Shuffle," for the little runners in your family. The running series is hosted by the City Council to raise funds for the local community, showcase the beauty of Whitewater, and promote healthy and active lifestyles. Participation in the race includes a tasty pancake breakfast and a free day pass to the Whitewater Aquatic Center so you can cool off after your run.
J-Hawk Latebird Olympic, Adult Sprint, and Child Triathlon
The J-Hawk Latebird Olympic, Adult Sprint, and Child Triathlon isn't strictly a running event, but we still thought we'd include it for all the aspiring Olympians who might be reading. Whether you have participated in a triathlon or are just starting out, this welcoming and family-friendly event will be a memorable (and challenging!) experience for all. The adult Olympic triathlon consists of a 1,000 yard swim, 26.5 mile bike ride, and 6 mile run. If that sounds a little too tough, sign up for the adult sprint triathlon: a 500 yard swim, 13 mile bike ride, and 5 mile run. Even the kids can give it a try! The child's triathlon consists of a 200 yard swim, 4 mile bike ride, and 1 mile run, with the parents allowed to participate alongside their child.

Run for Trey
The best type of running event is one that challenges you while also supporting a good cause. The Run for Trey does exactly that. The proceeds of the 8th Annual Run for Trey, happening Sunday October 14th, will go to support Treyton's Field of Dreams, a youth major league-size baseball field built after 6-year old Treyton Kilar tragically died in a car accident. The field serves as a safe and welcoming place where kids and their families can go to get outside, play baseball, and build community. The proceeds also fund scholarships for local high school students. This amazing family-friendly event also includes concessions, bouncing houses, visiting mascots, balloons, face-painting, and so much more.

The Frosty Rock Challenge
The Frosty Rock Challenge in nearby Fort Atkinson is the only race of its kind. Happening Saturday, November 10th, this fun but grueling off-road course takes you through oak savannas, prairies, wetlands, marshes, and more. The main race is a 12K and is difficult and hilly, with large portions traversing an uneven, grassy surface. If you'd prefer something a little shorter and smoother, there is also a 5K option that mainly passes through local neighborhoods and parks, where the terrain is even but the sights are equally beautiful.
Planning a trip to Whitewater, Wisconsin? Book a stay at the Hamilton House Bed & Breakfast, a charming and elegant B&B located within minutes of the beautiful Kettle Moraine State Park.