July 11, 2018 by: Kathleen Fleming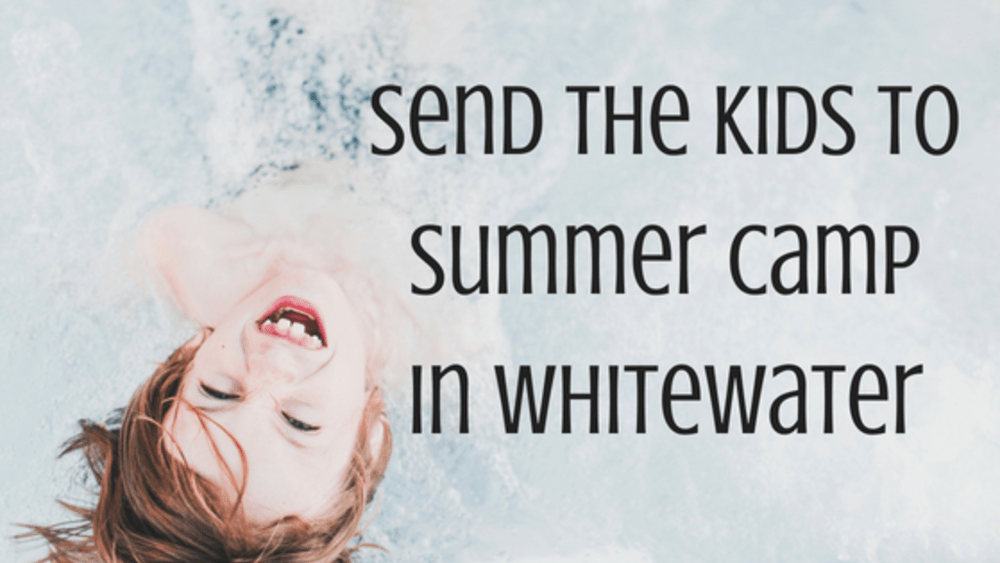 Send Your Kids to Summer Camp in Whitewater
No place does summer quite like Wisconsin. Whitewater and the surrounding area are home to many local camps dedicated to helping your kids enjoy all the wonders & surprises of Wisconsin in the summertime. Summer camp gives your kids the chance to grow, discover, and meet new friends while creating lifelong memories they'll never forget. Plus, while the kids are away at camp, you will have even more time to enjoy summer and treat yourself to some much deserved R&R.Drop your little one at summer camp then you can enjoy a few quiet, relaxing days all to yourself close by the kids, but a world away at the Hamilton House. It's a win-win. Here our some of our suggestions for where to send your kids to camp this summer.

The University of Wisconsin-Whitewater hosts many excellent Summer Academic Camps for the little scholar in your life. Kids and teens grades 6-12 can enroll in camps focused on Math & Science, ACT/SAT Prep, STEM, and more. These fully residential camps are a perfect way for them to get a taste of college life. They'll even sleep in the on-campus dorms. But don't worry. Your kids won't just be sitting in a classroom all week. Classes and other education activities are mixed in with a variety of recreational and cultural fun. They'll take your kids on weekly field trips throughout the region, including trips to other college campuses so students can hear about programs related to their potential future majors. If your child is a musician, consider sending them to one of UW-Whitewater's well-regarded summer music camps. They offer camps in choir, jazz, percussion, strings, flute, and more.

Another educational camp is Camp Invention, where your kids will learn problem solving and critical thinking skills in fun & exciting waves. The goal of Camp Invention is to inspire creative thinking and innovation in young kids grades K-6th. Every child has a natural need to experiment and discover. Camp Invention helps them do that in enriching and unique ways. Many of the games & activities have been designed by members of the National Inventors Hall of Fame.

Whitewater Parks and Recreation hosts week long camps throughout the summer. Each camp is a mix of indoor and outdoor activities designed to encourage teamwork, creative problem solving, and innovation. At the Exploration Kids Camp, your kids will spend their days at playgrounds and surrounding parks discovering science, exploring nature, and engaging with the creative arts.

Kettle Moraine State Park also offers a variety of excellent kids activities & nature programs throughout the summer, including Story Time with the Animals, nature walks, fishing, rock collecting, bird & wildflower identification, and more. The camps at Kettle Moraine are the perfect way for your kids to get outside and grow their appreciation of the natural world around them.

Camp Oakwood Knoll is an excellent Girl Scout summer camp located in Walworth County. This is probably the most classic "summer camp" experience on the list. This beautiful 80-acre camp has an archery range, swimming pool, nature trails, a performing arts center, and volleyball and basketball courts. During the day, your girls can go on canoe rides or work on arts and crafts and at night they can sing, roast marshmallows, and tell ghost stories around the campfire. The camp offers one night, two night, and three night programs for Daisy, Brownie, and Junior Girl Scouts. Troops can also rent out the grounds for their own private adventures.

While you're kids are having the time of their lives at summer camp, why not stay at the Hamilton House for a few days? We are the go-to choice for romance, leisure, and adventure in Whitewater. You'll come home with just as any stories as the kids.

Will you be in Whitewater, Wisconsin this summer? Book a stay at the charming Hamilton House Bed & Breakfast, located just minutes away from Southern Kettle Moraine State Park.