September 24, 2018 by: Kathleen Fleming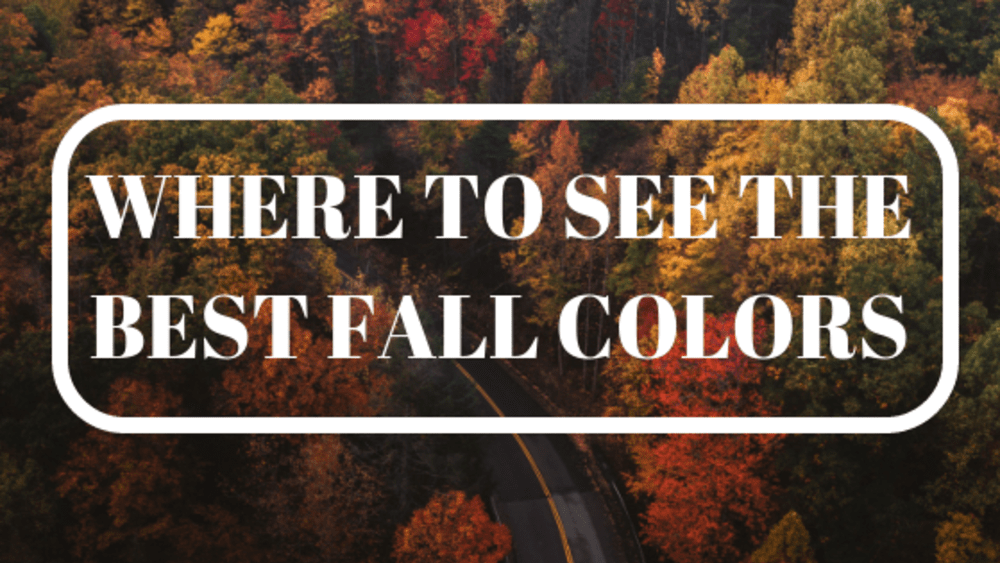 Where to See the Best Fall Colors
Every fall, Wisconsin puts on its annual show as the colors change from summer's vibrant greens to a brilliant palette of reds, yellows, and golds. The foliage in our charming corner of the state are especially magnificent this time of year. Whether you choose to explore them by car, motorcycle, bicycle, or your own two feet, the colors of Southeastern Wisconsin will blow you away. Here are our favorite places to see fall foliage in and around Whitewater.
By far the most popular local route for seeing the fall colors is the Kettle Moraine Scenic Drive. The beginning and end of the drive is marked by the unmistakable green and white "Acorn" signs. This breathtaking 115-mile journey takes you through the 50,000 acres of the Southern and Northern units of the Kettle Moraine State Forest, past beautiful groves of oak, maple, and aspen trees. The drive traverses six Wisconsin counties, from Whitewater Lake in Walworth County to Elkhart Lake in Sheboygan, and showcases the unique landscape and distinctive autumnal scenery of Southeastern Wisconsin. You'll find many wonderful places to picnic, hike, camp, bike, swim, and fish along the way.
To soak in a truly unforgettable view, we recommend stopping to hike the Lapham Peak Unit of the Ice Age National Scenic Trail. You can also spend some time in the charming old town of Eagle for some great hikes and horseback riding trails as well as the Old World Wisconsin Museum, a collection of eight ethnic farms and an authentic 1880s-style village where you can get a taste for the Wisconsin immigrant experience of the past. This is an especially fun activity to do with the kids.
The road trip ends near Greenbush and the Wade House, an 1844 stagecoach inn that is now one of Wisconsin's 12 official historic sites. While exploring the Wade House property, make sure to swing by the Herrling Sawmill for fascinating live demonstrations and some equally beautiful brilliant fall foliage.
Janesville, known as Wisconsin's Great Outside, is located about 30 minutes from Whitewater and is another incredible place to marvel at the fall colors. The town boasts 30 miles of trails, perfect for walking, biking, and jogging, as well as 64 different parks. The Robert O. Cook Memorial Arboretum encompasses 160 acres of lovely forest where you'll find many plants, trees, and wildlife. The Rotary Botanical Gardens is a 20-acre botanical garden filled with a variety of different themed gardens, including Japanese or English Cottage gardens and many seasonal displays. If you're here with the kids, bring them to Skelly's Farm Market for an excellent corn maze and dozens of fun fall activities, including pumpkin picking, wagon rides, apple canyons, and more.
Planning a fall trip to Whitewater, Wisconsin? Book a stay at the charming Hamilton House Bed & Breakfast, located just minutes from the Southern Unit of Kettle Moraine State Park.