Location
Innkeeper picks of whats to do
Visiting Hamilton House? Map of recommended local attractions, restaurants, wineries, outdoor recreation and points of interest.
Click on the upper left icon of the map to select preferences for experiences you are interested in.
The Hamilton House is centrally located to a variety of area activities. Prefer a bit of personal guidance? Don't hesitate to give the Innkeeper a call. Kathleen is happy to help guide you to things that suite you.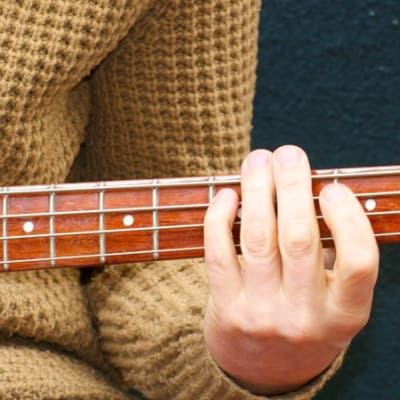 Area Attractions
Attractions and Events around Whitewater, Wisconsin
Theater
930 West Main Street on the UW-Whitewater campus (262) 472-2222
Music, Theater, Dance, and more. Select link above to see current schedule.
Experience the Outstanding entertainment that abounds at UW-Whitewater's Young Auditorium. Young Auditorium presents world class entertainment from Broadway's Best Musicals to Russian Ballet, from Ensemble Galilei to The Milwaukee Symphony Orchestra, from The Capitol Steps to 1984, plus wholesome family events with enough variety to please everyone. The 1,300 seat performing arts venue offers exceptional acoustics, pre-show discussions, an eclectic gift shop, dinners or cocktail buffets before selected events, and prior to most events a delicious selection of dessert, beverages and piano accompaniment in the Fern Young Terrace. Young Auditorium is more than a performance, it's an Arstanding experience!
Professional productions change often. Check out their site for details.
Fort Atkinson - 1131 Janesville Ave. (800) 477-9505 or (920) 563-9505 - www.firesidetheatre.com
Highway 18 Outdoor Movie Theatre
(920) 674-6700
20 minute drive from the Hamilton House.
Intersection of Highway 18 and Highway 89, Jefferson, Wisconsin
Cinemas of Whitewater
---
Live Music
Like our Facebook page for updates on local pubs and wineries that feature live music periodically.
Cafe Carpe
18 S Water St W, Fort Atkinson, WI. 1 (920) 563-9391
Live music and cafe along the Rock River.
Savory Sounds Concert Series at the Birge Fountain
Thursdays during June and July. Bring your own lunch or order lunch from participating vendors while enjoying music by local musicians. Great variety of styles. "Let the melody, aroma and the beauty of the day lure you to the Birge Fountain..." After enjoying the music, explore the exhibits at the Cultural Arts Center. Select link above for current schedule.
When you attend a house concert at The Barn, expect to connect with the artist, the music, and new friends. Friends, family, and neighbours gather at the Barn to enjoy musical artists of all styles in a private "house concert" setting.
Check out their website for shows and admittance details.


---
Galleries
Whitewater Cultural Art Center
Local Gallery showcasing a variety of art forms.
Friday, Saturday, Sunday 12:00PM-5:00 PM. 402 W. Main Street, next to Hamilton House.
Greenhill Center of the Arts

The College of Arts & Communications at the University of Wisconsin-Whitewater produces a varied menu of arts events taking place on campus. The Greenhill Center for the Arts houses the Theatre/Dance Department, Department of Music and Art Department as well as the facilities for those departments. Light Recital Hall, Barnett Theatre, Hicklin Studio Theatre, and Grossman Gallery are places where you can find arts events happening on campus.
Sculpture Walk

The self-guided and free Sculpture Whitewater Walking Tour offers art lovers and walking enthusiasts the opportunity to stroll the beautiful UW-Whitewater campus and the historic Whitewater downtown while viewing an impressive collection of public artworks. These works of art (many funded through the Wisconsin Arts Board "Percent for Art" program) reflect varied styles and highlight the work of local and regional artists
Local artists' works on display at:
Sweet Spot
First Citizens Bank
Studio 84
---
History Tours
Old World Wisconsin
W372 S9727 Highway 67, Eagle
(262) 594-6304, www.oldworldwisconsin.org
Click Here For More Information
World's Largest Rural Life Museum
Old World Wisconsin's historic farm and village buildings comprise the world's largest museum dedicated to the history of rural life. Journey back to the past at Old World Wisconsin — a vivid re-creation of the working farmsteads and settlements established by European immigrants in America's heartland. Discover teams of oxen and horses working in the fields, the farm folk preparing hearty meals over wood-burning stoves, and the heirloom plants in well-tended gardens. Stroll through the Crossroads Village and chat with the town blacksmith or the keeper of the general store. Discover the true spirit of early Wisconsin.
Various workshops and events throughout the year.
Whitewater Historical Society Museum
Address: 301 W Whitewater St, Whitewater, WI 53190
Phone: (262) 743-6820
National Dairy Shrine
401 Whitewater Avenue
Fort Atkinson, WI 53538; (920)563-7769.
Tuesday – Saturday 9:30AM – 4:30 PM
Discover the rich heritage of the dairy industry at the National Dairy Shrine Museum. Where else can you learn the history of ice cream, see a dog-powered butter churn and check out photos of champion cows dating back nine decades? You'll leave with a better understanding of why, for nearly 8,000 years, people have depended on the dairy cow for life-sustaining milk and a better quality of life.
---
Markets
Whitewater City Market
May - October
Tuesdays 3:30 - 7:30
Cravath Lakefront Park
Visitors to the markets will find a wide variety of top quality locally grown fresh fruits and vegetables. Other items for sale at the market will be fresh homemade preserves, homemade baked goods, honey, fresh, eggs, cheese, homemade soap, arts & crafts, jewelry and plants. Along with the quality and freshness of the goods offered for sale, customers may often buy in bulk for freezing or canning. The City market also features local food trucks, live music, and picnic area.
Whitewater Farmers Market
May - October.
Saturdays 8:00am - around noon.
True Value Hardware Parking Lot.
2894 on Main
Small organic market and cafe
Address: 2894 Main St, East Troy, WI 53120
Phone: (262) 642-9600
The Elegant Farmer
1545 Main Street
Mukwonago, WI
53149 - 262-363-6770

Farmers Market, Apples, Lunch and Train rides, Warm Cider Donuts, Caramel Apples, Cider, BBQ Pulled Pork, Chili and Much More. Apple varieties available for the weekend picking are posted each Thursday
Steffen's Cherry Orchard
---
Wineries
Staller Vineyard
Apple Barn
Vetro Winery
NorthLeaf Winery
---
Michael Fields Agricultural Institute

See where good food comes from! Enjoy delicious farm-fresh food, discover the delights of the gardens and have lots of fun. Whole Farm Community workshops provide a hands-on introduction and teach you practical usage for these every day farm life skills and more! Whether you're a busy parent or grandparent, an amateur gardener, a student or you're looking for a new hobby, these workshops can give you an easy jump start to using traditional farm life skills that provide healthy alternatives and are viable (and fun!) in our busy, modern lives.
---
Golf
Evergreen Golf
Prairie Woods
Whitewater Country Club
---
Recreation
Lagrange General Store

Cafe, Health food, Bike shop. Rent bicycles, snowshoes and cross-country skis. Group Bike Rides, every Saturday, April through October, weather permitting. Departs at 9 am from LaGrange General Store. 30 to 40-mile bike rides. Bicycle the beautiful Kettle Moraine State Forest. Explore the less traveled and scenic named town roads and lettered country roads. We offer everything you need to make your outdoor adventure an experience of a lifetime.
Lake Geneva Canopy Tours

During your adventure, a story of nature and history unfolds before you while you experience the exhilaration of zip-flying from tree to tree. Everyone is guaranteed to walk away with memories to last a lifetime. Our unique setting combines a bit of knowledge about the flora, fauna and local history with heart-pumping fun and excitement.
Rock River / Lake Koshkonong Recreational Area.

Whether your idea of fun is to catch some fish or catch some rays, you'll have a blast exploring our waters. At over 10,000 acres, Lake Koshkonong is one of the largest lakes in Wisconsin, and when combined with the adjacent Rock River, you'll have over 25 miles of navigable waterway to explore and enjoy. Whether you love skiing and tubing, fishing or kayaking, there's plenty of elbow room on the water for everyone to enjoy.
Boating and fishing in Wisconsin's fresh water.

Enjoy a relaxing afternoon on the wide range of freshwater choices. Purchase your Wisconsin fishing license online and learn about the local hot spots and from local fishing bloggers. License fees help pay for fishery and hatchery management, habitat development and protection, endangered species programs, fishing and conservation education, lake maps and other publications, and many other valuable programs.
---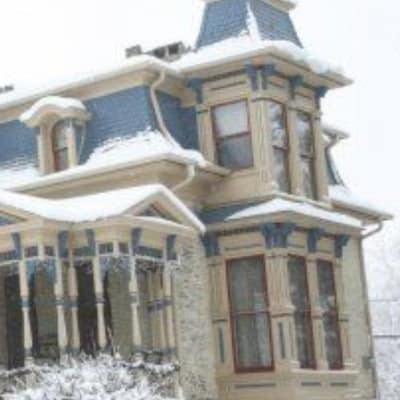 Winter
Whitewater, Wisconsin's Winter Wonderland
Whitewater area is a Wisconsin Winter Wonderland filled with a variety of winter fun. The trails of the Kettle Moraine are well groomed for cross-country skiing, snow-shoeing and skate-skiing. The city of Whitewater offers an outdoor ice-skating rink. Just a short drive to the east you will find the down hill skiing and snowboarding of Alpine Valley. You can even indulge in a horse drawn carriage ride.


---

Kettle Moraine Trails
Local Weather Forecast at TheWeatherChannel.
Snow condition report - down hill skiing /snow boarding.
Snow Condition report - cross country ski trails.
General Trail info and maps at Wisconsin DNR. Kettle Morain Trail conditions hot line (262)594-6202
Local sporting goods shops offer winter service to the outdoor enthusiast.
Backyard Bikes and Ski Shop has all new equipment for rent. Open Sat and Sunday 9-5. On the corner of highways H and 12, convenient to the trail heads. Rentals available on cross-country classic skis, skate skis, snow shoes. Ski waxing.
Quiet Hut Sports: cross country ski and snow shoe rental as well as ice skate sharpening. Open Saturday 9-5. Just a block from the Hamilton house.
BicycleWise and Sport Fitness: Ice Skate Sharpening, Ski Preparation, Snow Board Preparation, Ice Skate and Snow Shoe Rental. Guided snow shoe trips on Friday afternoons. Open Saturdays 9-2.


---

Snow Skiing
January Candlelight Ski. Both ski and hike the 1.64-mile purple loop of the Nordic Ski Trails that will be illuminated by 450 candles! No hills—no spills! The Nordic Trail is located on County Highway H, about three miles south of Palmyra and 1.5 miles north of LaGrange. Hot beverages and food will be available for sale in a heated shelter. A bonfire/charcoal will be available. Bring your marshmallows and food you would like to cook. Dogs are allowed on the ski trail—at this event only. Amanda.Prange@wisconsin.gov
Alpine Valley Resort - W2501 County Road D | Elkhorn, WI 53121 | 800-227-9395
Ski the Best in the Midwest. One of the largest ski resorts in Southeastern Wisconsin. The only resort In the Midwest with three high speed quads and four wonder carpets. Multiple trails. Lessons available. Ski, Snow board
---
Carriage Rides
Carriage Rides - Clean Sweep Farm 8535N Serns Rd Milton, Wis (608)921-3503.
Antique Bob sled pulled by draft horses. Wrap a warm blanket around you and your sweet heart as you Snuggle up to enjoy a scenic ride through the rustic country side of rural Milton. 30-45 minutes ride. $20 per person. Return to the inn to relax and warm up in your private whirlpool bath or snuggled up by your private fireplace with a warm beverage.
---
Winter Festival
Freeze Fest Cravath Lakefront Park
Come enjoy a full day of Winter fun at the Annual Freeze Fest in Whitewater, Wisconsin.
Horse drawn wagon will take you to a variety of activities. Not sure you want to endure the Polar Plunge then warm up at chili cook off. Bring your skates to glide around outdoor Ice Skating rink or Learn about a favorite northern winter sport during a Snow Dog presentation.
Typically held on Valentines Weekend.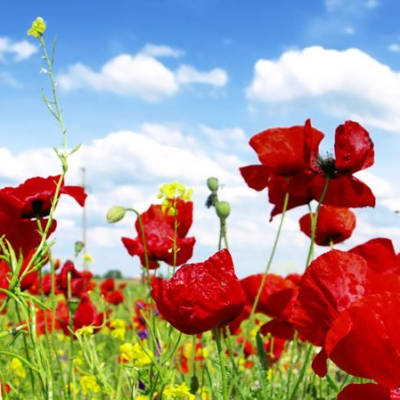 Spring
Spring in Kettle Moraine Palmyra, Wisconsin
Great hiking and biking trails in Kettle Moraine
Guided Wildflower Hikes through the Kettle Moraine Saturdays April - June. Meet at the Forest Headquarters at 10 a.m. Conservation Biologist Tim Peters will lead a caravan of cars to the best display of wildflowers in the area. The hike will last 30-45 minutes, not including drive time. These hikes will continue every Saturday through the middle of May.
This is my favorite time of the year when Mother nature wakes up. The grass is turning green. The trees are budding and leafing out. Wild flowers are popping up. The spring rains wash away all the post winter melt. The creeks are flowing and life begins to show up all around us. Grab you bike or hiking shows and head out for a leisurely walk and breath in the fresh spring are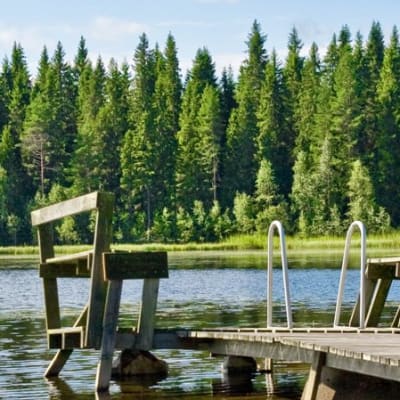 Summer
Summer Fun in Whitewater, Wisconsin
Golf, Wineries, Beach, Hiking, Biking, Fishing, and more......
Concerts in the Park
Savory Sounds Concert Series at the Birge Fountain
11:30 a.m. to 12:45 p.m. Thursdays June -August 402 West Main Street
Bring your own lunch or order lunch from participating vendors while enjoying music by local musicians. Great variety of styles.
"Let the melody, aroma and the beauty of the day lure you to the Birge Fountain..."
After enjoying the music, explore the exhibits at the Cultural Arts Center.
Linda Long, 262-473-5538 or Christine Hayes, 262-473-4036


---

Pick Your Own Produce
A unique Pick-Your-Own family run orchard. Enjoy a fun outing together picking cherries and then have them washed and pitted as you watch. The orchard was established in 1981 and now features over 800 cherry trees. Every tree at Steffen's Cherry Orchard is irrigated using the earth friendly drip irrigation.


---

Annual 4th of July Festival
The Whitewater Area 4th of July committee is excited to present a packed line-up of activities and entertainment each year. The annual Festival is held at the Cravath Lakefront Park.
Christman Amusements will provide a quality midway sure to please kids of all ages. For the adults, a 10,000 sq.ft. beer garden and full spread of food vendors will be onsite to satisfy even the hungriest appetite.
July 4th features the incredible Parade, organized by the Lions Club followed up by the Minnieska Ski team along with fireworks on the lake, classic car show, beer garden, Taste of Whitewater food court and FREE high caliber music and entertainment on the main stage.
See details at www.ww4th.com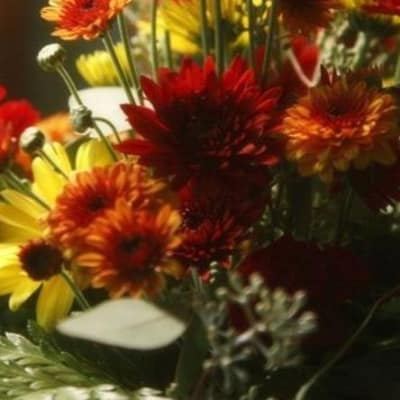 Fall
Fall in Whitewater, Wisconsin and Kettle Moraine
There is a slight chill in the air and leaves are beginning to change. Are you ready to a fall get away? We are getting ready for the season change by testing new hearty receipts for fall. It is now time for baked goods filled with local apples, pumpkin, cinnamon and lots of TLC. We tried making marshmallows!!! very sticky, but yummy. Look for them with hot coco as the afternoons grow cooler. My favorite is a dried blueberry cookie, great after an afternoon of hiking through the State Forest. I am also on the look out for satisfying fare for our vegetarian guests and those that are gluten intolerant. It is always a delight to find something special for those with diet restrictions. Pardon me while I taste test the next treat. Mmmm. See you soon.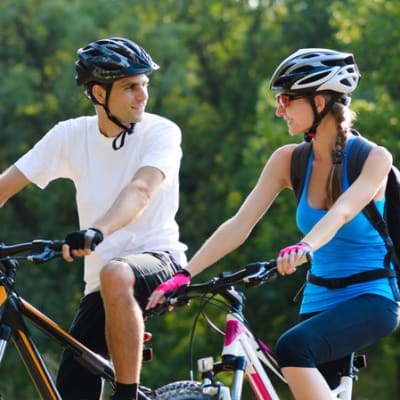 Biking
Whitewater, Wisconsin is Bike Friendly
Come stay at the Hamilton House after a day of biking around the Kettle Moraine State park. Miles of off road and country road trails await you and your bike. If you prefer, head over to the La Grange General Store to rent a bike. then you do not have to bring your bikes from home.
Below is a list of whitewater's three bike shops. See links to a few of my favorite leisurely bike rides including a stop at the Artisan well to refill your water bottle and a quiet picnic spot.
Return to the Hamilton House for a relaxing soak in a jetted tub for two, followed by a glass of wine on the front porch. We have secure bike storage, allowing you to head off to dinner leaving your bikes safely behind.


---
Hamilton House Amenities for Cyclists
covered, secure bike storage
bike wash equipment
maps of area bike routes
emergency bike equipment
rails to trails
four area bike shops with rentals, repairs and knowledge of area routes
country roads
mountain biking
Whitewater Area Biking Map PDF
Walworth County Biking Map PDF
---

Southern Kettle Moraine Bike Shops / Group Ride information
Backyard Bike Shop W6098 Highway 12 (Hwy 12 & Co Rd H) Whitewater, WI 53538 (262)495-8600 Open daily - call for hours
Bike shop, bike rents, General Store, Cafe. Ride to Kettle Moraine John Muir bike trails.
Printable Bike Trails and Bike Routes. Trail conditions: 262/594-6200 (DNR)
Tuesday night group ride 6:00pm, warm up at 5:30. Details at Backyard Events
Thursday night women's group ride 6pm. Details at Lady Flyers


---

BicycleWise
1155 West Main Street Whitewater, WI (262) 473 - 4730. Monday Closed, Tuesday - Thursday 10-6, Friday 9-5, Saturday 9-4, Sunday 11-2
Friday Night Bike Rides at 5:15 open to everyone
We change flats while you wait
You are invited to stop in, enjoy a fresh brewed cup of coffee and take a look at our wide selection of outdoor "toys." Bring in your bike for repairs and upgrades or just stop in to learn more about local riding and recreational areas.
---

Quiet Hut Sports
186 W Main Street Whitewater, WI 53190 262-473-2950Monday - Friday 10:00am 5:30pm, Saturday 9:00am 5:00pm, Sunday Closed
One block walk from the Hamilton House
---

2Rivers Bicycle
102 W. Sherman Avenue Fort Atkinson, WI 53538 920-563-2222Mon-Wed, Fri 10am-6pm, Thur 10am-8pm, Sat 8am-4pm, Sun Closed
Across the street from Jefferson County's rails to trails bike path
---

Women's Bike Ride
Thursdays 6 - 7 pm Hwy 12 & Hwy H
(262)949-1748, (262)495-8600.
A Women's Only Bike Ride. Every Thursday at 6 pm from the 1st Thursday in April until the last Thursday in September (weather permitting). Leaving from the LaGrange General Sore. The Lady Flyers is a recreational cycling group of women of all ages and all abilities (beginner to advanced) who enjoy camaraderie, fun and fitness. The group promotes bicycling as a lifetime activity that empowers women through good health, wellness, friendship, and personal accomplishment. The group vibe is non-intimidating and easy for beginners to get involved. Clinics are held periodically to teach basic bike maintenance or other bike related activities. These are unsupported rides, but route maps are available for download. Each route is ridden three times in a row to help familiarize everyone with the roads. Biking is on the back roads around the beautiful Southern Kettle Moraine State Forest in Wisconsin near the towns of Palmyra, East Troy, Whitewater and Elkhorn. Helmets are required on all the rides.
---

Inn to Inn Bike Trip
This past summer we were one of the fortunate inns to host Bob and Ann during their bike trip through the countryside of Southeastern Wisconsin. We truly enjoyed their stay and it was great fun to live vicariously through them as they biked from inn to inn. I am pleased to share their gallery of photos taken during their travels.
We were in our element.....biking on country roads (with only an occasional car) with a lot of cows, barns, corn, and endless peaceful, picturesque scenes!!! Memorable stays at B&Bs in Whitewater, Cambridge, and Wales....beautiful rooms, warm and wonderful hosts, incredible 3/4 course breakfasts, most interesting guests, and enjoyable walks in and around each town. One of our favorite times together! :-)
Wanted to share "a taste of Wisconsin" with you...ENJOY! Anne and Bob
B&B to B&B by Bike Photo Gallery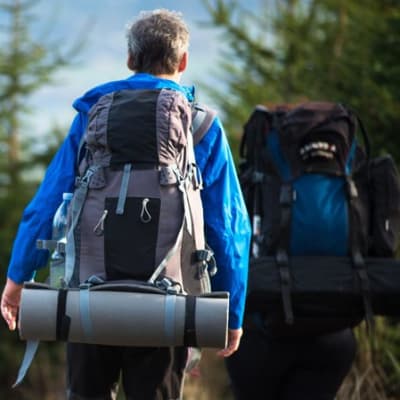 Hiking
Hiking South Eastern Wisconsin Trails
Picnic baskets and blankets are available for use during your stay at the Hamilton House. We have a supply of sunscreen and bug spray on hand should you need some. Also available are binoculars along with books on local birds, trees and flowers to enrich your hiking experience.
BOOK NOW
Links to trails of all sorts .....see more
Details on Favorite hiking spots.....click here Ice Age foundation
Fellow Hikers and Bikers suggest area trails.
Bicycles, snow shoes, ice skates and Cross country skis available to rent at area sport stores.


---

Nature Land County Park
Natureland's 122 acres contain 4 hiking trails, which provide an opportunity to observe the beautiful Kettle Moraine terrain. Springs and wetlands support a variety of vegetation, displaying the ecological diversity found in the park.
A picnic area including an open sided pavilion is available for day use with bathroom facilities nearby. A large (30'w x 50'l) cedar log cabin equipped with tables and benches is also available. The log cabin and shelters are approximately 800' apart. These areas are available for family picnics, weddings, reunions etc.
Contact the Walworth County Public Works Department at 262-741-3114 for additional information.


---

Kettle Moraine Southern Unit
Kettle Morine Southern Unit features more than 20,000 acres of glacial hills, kettles, lakes, prairie restoration sites, pine woods and hardwood forests can be found in the Southern Unit, making this a popular area for a wide variety of visitors. The Forest is 30 miles long, extending from the village of Dousman, almost to the city of Whitewater. The 3,500-acre Scuppernong River Habitat Area is the largest wet prairie east of the Mississippi River. Trail Details
Guided Wildflower hikes in the Kettle Moraine State Park Saturdays March - May 10:00am Take a spring walk through the Kettle Moraine State Forest and view the blooming wildflowers. The weekly walks are held every Saturday from March 31 to mid-May (flower dependent). Walks begin at the Forest Headquarters, but be prepared to drive to wherever the flowers are blooming.
Forest Headquarters: S91 W39091 Highway 59, Eagle, WI. (262) 594-6200; 3 miles west of the village of Eagle on State Highway 59.


---

Whitewater Lake Recreational Area
Whitewater Lake Recreation Aera features beach, forest, trails, boating, and picnicking. Grab a picnic basket, beach towels and prepare for a fun filled day at Whitewater Lake Beach. BBQ's, hiking trails, jungle gym equipment and of course sand are all here waiting for you and your family. The beach is in a fee area so come early to get more bang for your buck!
Hwy 12 to County Rd P, Follow P to Kettle Moraine Drive, Whitewater, WI 53190. Watch for Signage. (262)473-6427


---

Ice Age Trail
The Ice Age Trail, one of only eleven National Scenic Trails in the United States, is a thousand-mile footpath highlighting Wisconsin's world-renowned Ice Age heritage and scenic beauty. The Ice Age Trail route will take you through some of Wisconsin's most scenic terrain, highlighting mature forests, expansive prairies and thousands of lakes and rivers. The story of how our modern landscape was sculpted is fascinating. After reading the information below, take time to reflect the next time you are using the Ice Age Trail on the centuries of natural processes that have crafted the places that we enjoy today.
Weekly Walks The Walworth/Jefferson County chapter leads weekly walks year round on Tuesdays at 4:00 pm and Wednesdays at 10:30 am meeting at the Ice Age National Scenic Trail parking lot four miles east of Whitewater on U.S. Highway 12.


---

White River State Trail
White River State Trail This multi-use 12 mile crushed limestone trail follows a former railroad bed and connects the City of Elkhorn to Burlington and passes through the historic Villages of Lyons and Springfield. The trail offers scenic views of farmland, wetlands and waterways. Uses for this trail include hiking, biking, snowmobiles and a two-mile adjacent horse trail is open between Springfield and Lyons. A State Bicycle Trail pass is required. Passes can also be purchased at four self-registration stations on the trail. The stations are located in the parking lots along the trail on County Trunk Highway H and County Trunk Highway NN, at State Highway 120 in Springfield and at Spring Valley Road.